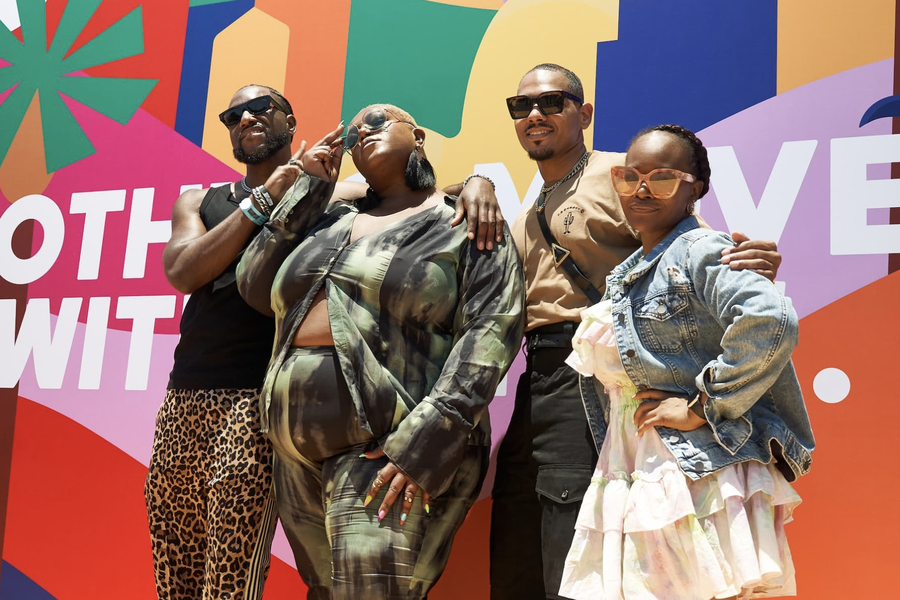 After making tour stops in Atlanta, Georgia in May and Los Angeles, California in June, CultureCon 2023 prepares to end its run in Brooklyn, New York. Its two-day NYC conference is set to take place on October 7th and 8th at the Navy Yard.
Built by the Creative Collective NYC and presented by HBO Max for the second consecutive year, CultureCon is a community working to create inclusive spaces for young, Black professionals. Leading up to the main event, guests are also invited to participate in CultureCon Week from October 2nd to the 6th. The week will offer exclusive workshops, parties, and immersive experiences.
CultureCon NYC's skill-building topics will cover investing, marketing, career pivoting, and networking strategies, to name a few while other workshops will offer advice for entrepreneurs looking to build their teams. Attendees will also have the opportunity to explore and support small businesses at the Small Business Market and hear insights from celebrity actress and musician, Teyana Taylor and Hip-Hop artist and actor, Jharrel Jerome.
"We're so excited to bring CultureCon back for its sixth year," Imani Ellis, CEO and Founder of CultureCon told Variety. "HBO Max has been an incredible partner and champion of CultureCon from the onset and we are honored to consistently create such fertile ground for innovation, collaboration and inclusivity."
Past CultureCon speakers include actress Meagan Good, actors Sterling K. Brown and Michael B. Jordan, writer and comedian Quinta Brunson, R&B duo Chloe and Halle Bailey, model Naomi Campbell, and former Georgia State Representative Stacey Abrams, among others.
For the first time, CultureCon NYC will also host a Creative (AF) Careers job fair, providing attendees with the opportunity to connect and network with recruiters from various industries in real-time. Creative Collective NYC is offering both in-person ticket options and free digital access to the event.